About Us
Wollaston Community Library has emerged from the former County Council run library in the village. Financed by a combination of grants from the Parish Council, donations from local businesses and income generated from the Thrift Shop around the corner in Council Street, the library is entirely self-funding and staffed entirely by volunteers.
Located centrally in the village on Newton Road (just next door to the Co-op) and having been subject to a facelift to reflect its new identity, the organisers hope to develop the library as a community hub for the village. Any groups who feel they can make use of the space or would like to play a part in the development of the service are encouraged to contact us.
Wollaston Community Library wants to become an integral part of the lives of all generations of those living in Wollaston and the surrounding villages. Please help us to help you by letting us know what you would like to see in your local library!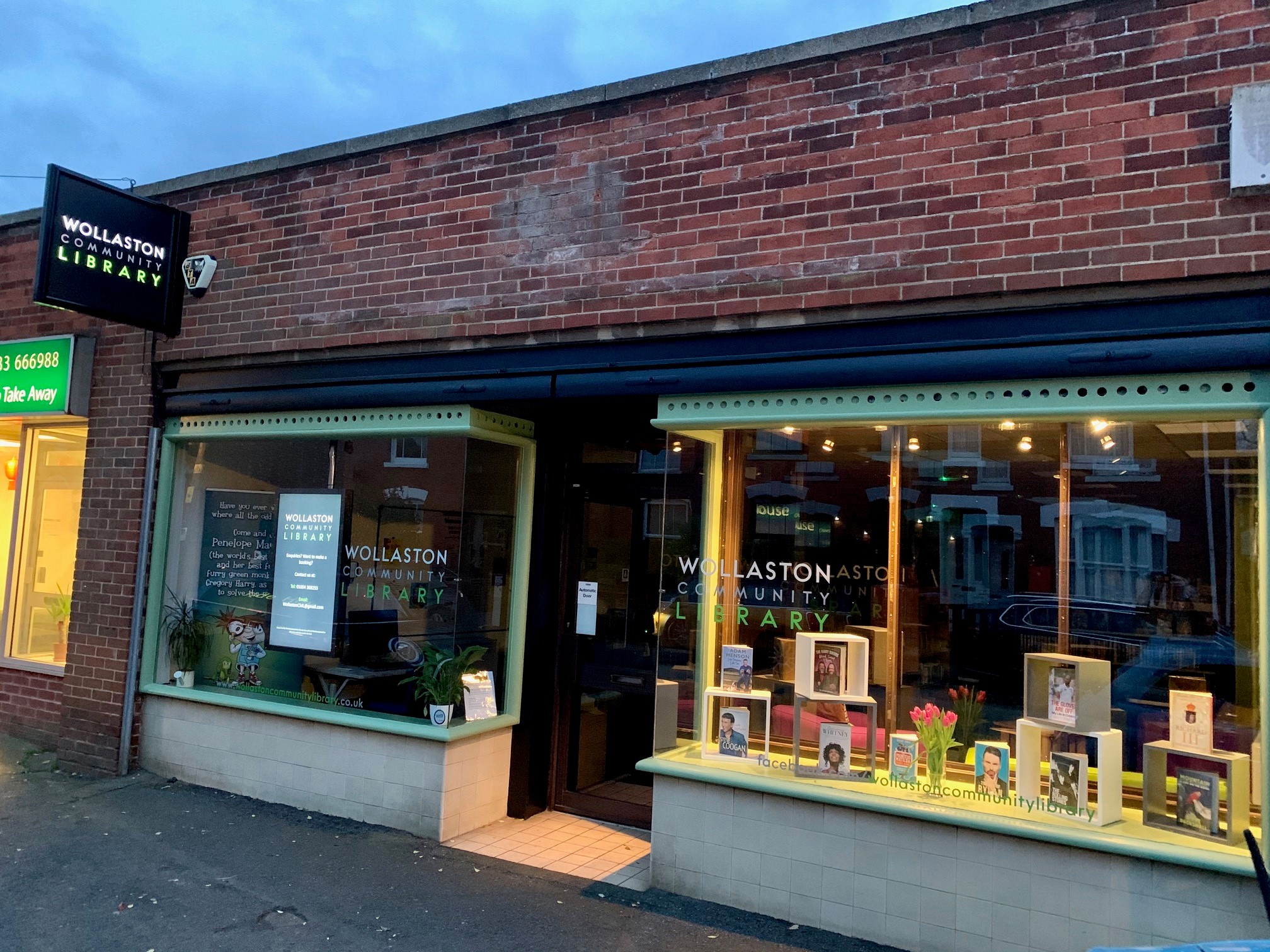 OPENING TIMES
Monday - 10am:12pm
Tuesday - 1pm:5pm
Wednesday - 10am:12pm
Thursday - 2.30pm:4.30pm
Saturday - 9.30am:11.30pm
CONTACT DETAILS
Wollaston Community Library
Newton Road
Wollaston
NN29 7QN